I've been lucky enough to watch cricket in three different countries so far – England, New Zealand and the West Indies. Here we take a look at the 11 largest cricket stadiums.
I've also seen some wonderful stadiums: Cricket grounds fascinate me and now we're going to look at some of the biggest – both in terms of capacity and dimensions. Below I provide a complete run-down of the largest cricket stadiums in the world.
The World's 11 Largest Cricket Stadiums: A Top List by Boundary Size
1. Melbourne Cricket Ground (Australia)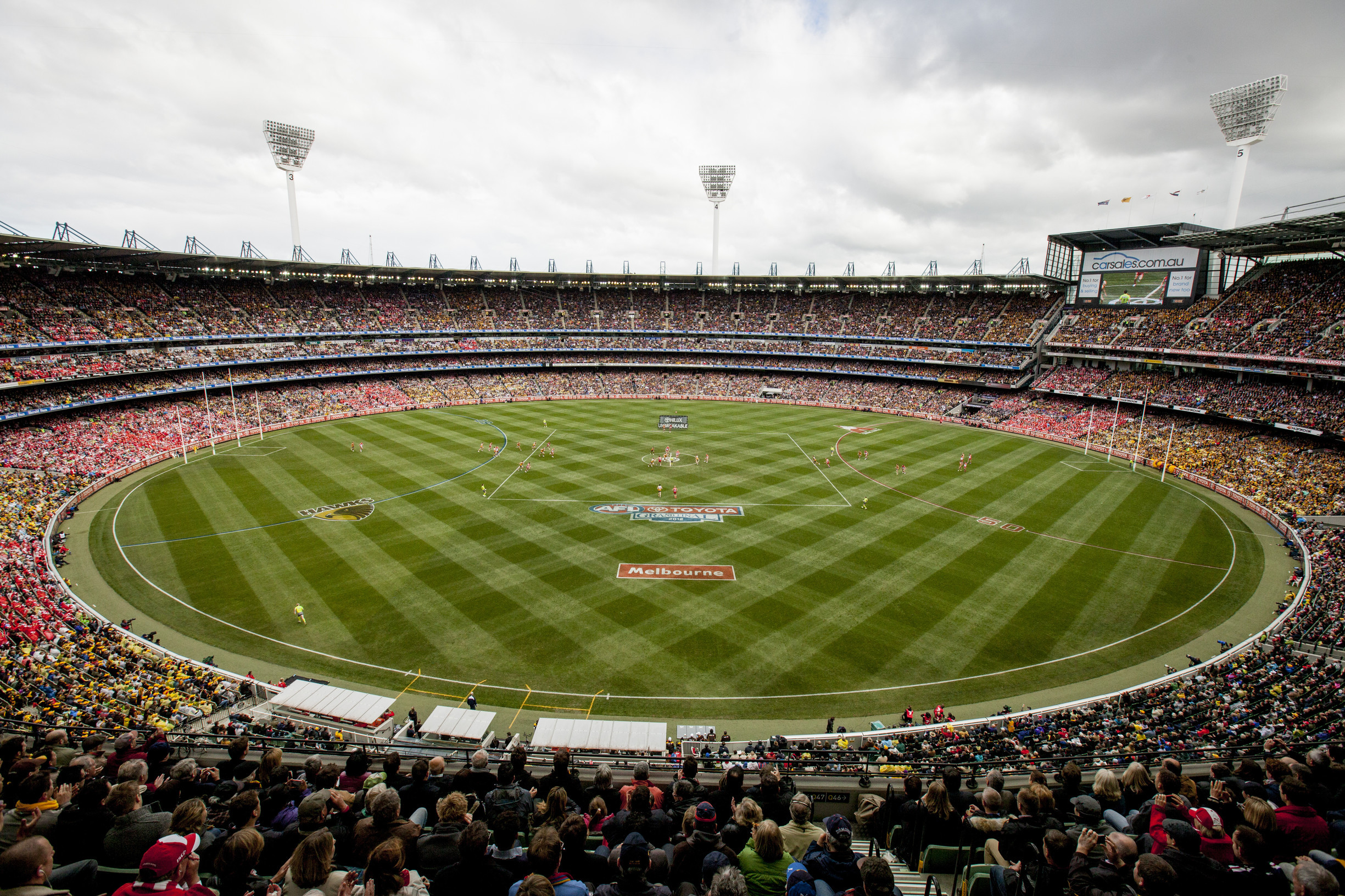 The Melbourne Cricket Ground, fondly known as the MCG, was the venue of the very first test match. This historic game took place in 1877 and was between Australia and England. Since then, the stadium has evolved quite a bit and it's currently the largest worldwide.
Another significant event, the Centenary Test, occurred here in 1977. Plus, the MCG is the usual host for the Boxing Day test match. This special game involves Australia competing against any country that's touring Australia at the time.
Straight boundary: 83.43M
Square boundary: 86.235M
2. Sydney Cricket Ground (Australia)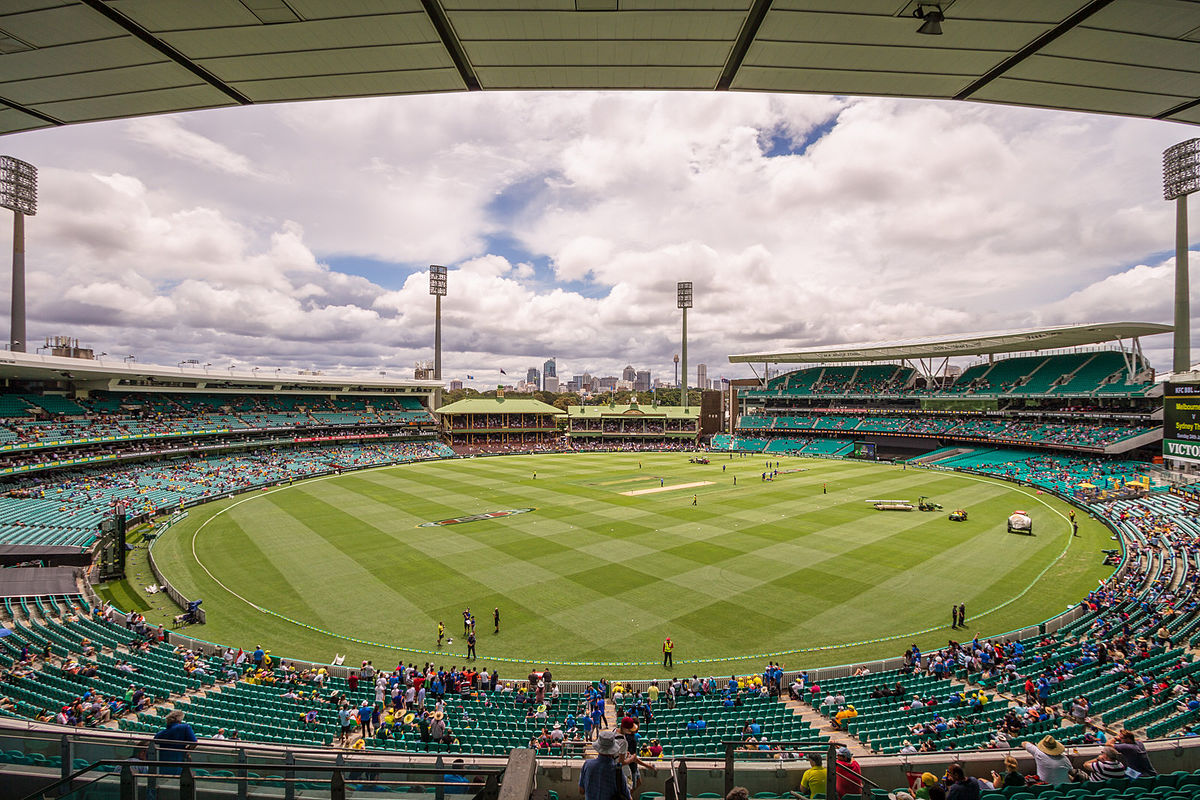 Several Australian cricket grounds, like the Sydney Cricket Ground, are famously known for their large playing fields (see 12 largest Australian Cricket Grounds). It's quite unique to find a 93-meter boundary in today's game. However, for T20 matches, the boundary is usually made smaller.
Traditionally, the Sydney Cricket Ground is the venue for the first test of the New Year in Australia. Its extensive surface area makes it versatile, and it's used for other sports, including rugby league.
Straight boundary: 93.72M
Square boundary: 72.825M
3. Singhalese Sports Club Cricket Ground (Colombo, Sri Lanka)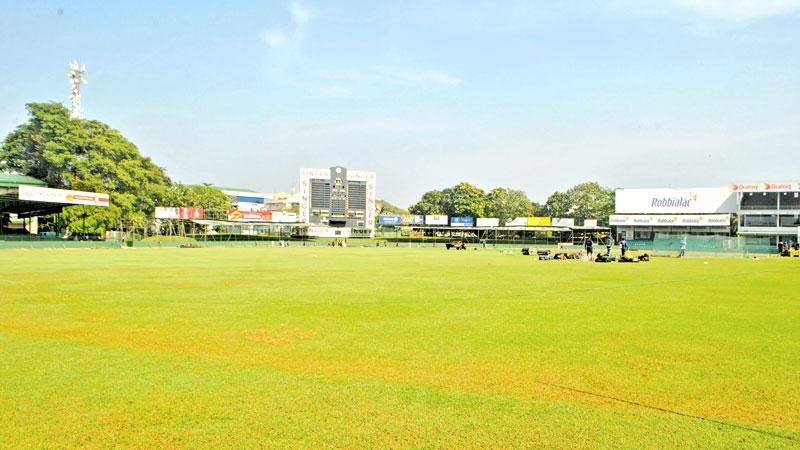 Commonly referred to as the SSC, the Singhalese Sports Club Cricket Ground is the heart of cricket in Sri Lanka. Founded in 1952, the SSC hosted Sri Lanka's debut in test cricket in 1982. Two years later, Sri Lanka played their first test match here against New Zealand.
One of the most memorable matches on this expansive field was a One Day International game against Zimbabwe during their 2001/02 tour. Chaminda Vaas, a Sri Lankan player, achieved the top ODI figures with a stunning 8/19. Meanwhile, Zimbabwe's total score of 38 hit a record low for this format.
Straight boundary: 86.095M
Square boundary: 77.02M
4. Hagley Oval in Christchurch (New Zealand)
New Zealand traditionally held many of their matches at the relatively small Lancaster Park in Christchurch. However, the Hagley Oval is a significantly larger venue. The first cricket match took place here way back in 1867, but New Zealand didn't host their initial test match at the Hagley Oval until December 2014.
As the new millennium dawned, it became evident that international cricket had surpassed the capacity of Lancaster Park. A new, much larger ground was thus established to cater to the evolving needs of the sport.
Straight boundary: 83.575M
Square boundary: 77.455M
5. Basin Reserve (Wellington, New Zealand)
New Zealand often played their matches at the small Lancaster Park in Christchurch. But now, they play at the much larger Hagley Oval. The first cricket game at the Hagley Oval happened in 1867. However, it wasn't until December 2014 that New Zealand had their first test match there.
As we entered the new millennium, it was clear that Lancaster Park couldn't hold international cricket matches anymore. It was too small. So, a new ground with a much larger surface area was created. This new place turned out to be Hagley Oval.
Straight boundary: 81.7M
Square boundary: 72.48M
6. Lord's Cricket Ground (London, United Kingdom
I first saw a test cricket match at this ground back in 1975. Since then, I've visited it many times. Cricket fans in England see Lord's as the cricket's home. Because of this, it should have a large playing field. It shouldn't have small boundaries like a playground, where hitting 4s and 6s is easy.
One unique thing about Lord's cricket ground is its famous slope. The slope runs from the north to the south end of the ground. It drops a total of 2.5 meters. This can make playing even more challenging for visiting batsmen.
Straight boundary: 88.865M
Square boundary: 65.21M
7. Imperial Wanderers Stadium (Johannesburg, South Africa)
The Imperial Wanderers Stadium in Johannesburg is South Africa's only ground in the Top Ten right now. This stadium took the place of the Old Wanderers Stadium in 1956. The first test match happened here in the same year.
The 2003 World Cup final was at the new Wanderers. But the most famous game here was a one-day match between South Africa and Australia in 2006. Australia set a world record by scoring 434 in their first innings. However, the home team won after an amazing chase.
Straight boundary: 86.755M
Square boundary: 64.135M
8. Kensington Oval (Bridgetown, Barbados)
My first visit to an overseas cricket ground was to the Kensington Oval. That was when England toured the West Indies in 1990. Now, thirty years later, I see on TV that the stadium has changed a lot.
New seating areas have been created, a new scoreboard is up, and the pavilion has been renovated. But one thing remains the same: the large field area. The first test match happened here in 1930. The major makeover was done before the 2007 World Cup.
Straight boundary: 76.645M
Square boundary: 69.03M
9. Eden Gardens (Kolkata, India)
Eden Gardens is not only one of India's most historic cricket stadiums, but also one of its largest. It's the oldest ground in the country, hosting its first test match against England in 1934.
This ground has seen many fantastic games. For instance, the first World Cup final held outside England took place at Eden Gardens in 1987. The stadium also hosted the World T20 final in 2016.
Straight boundary: 76.23M
Square boundary: 66.26M
10. Eden Park (Aukland, New Zealand)
You might have observed that New Zealand grounds show up often on this list. Perhaps it's because many of them can host multiple sports like rugby and football.
Regardless of the reason, Eden Park is the last one on the list, but its dimensions are still notable. Its first test match happened in 1930. The ground also had a significant role in the 2015 World Cup.
Straight boundary: 64.89M
Square boundary: 68.535M
11. Narendra Modi 'Motera' Stadiumv (Ahmedabad, India)
A stadium in use right now might soon secure a high rank on this list. The Narendra Modi Stadium, also known as Motera, in Ahmedabad, India, is huge. However, we don't yet know the exact measurements of its boundaries.
Even so, it claims to be the largest stadium in the sport. Once I have confirmed details about its size, I'll update this list.
Final Thoughts
I hope you enjoyed the rundown of the 11 largest cricket stadiums in the world by boundary, that I have put together for you here.