Cricket balls vary based on who makes them. They can also be different colors, depending on the type of match being played. So, there's a lot more to think about when it comes to a simple cricket ball.
Let's explore the balls used in one-day and test cricket. We'll talk about international specifications and design, what they're made of, and why there are balls of different colors.
Top Cricket Ball Manufacturers
Cricket balls are made by several manufacturers worldwide, but only a few are approved for professional games. One of these is Kookaburra, an Australian brand. It was first used only by the Australian Cricket Board. But now, Kookaburra balls are used in most ODI, T20, and test matches in Australia and many other cricket-playing countries.
There are two major exceptions. In England, all professional-level games use Dukes cricket balls. And in India, the SG ball is more commonly used.
It's worth noting that the Dukes cricket ball is actually the oldest manufactured cricket ball. It was originally made by the Duke Family and is now produced by British Cricket Balls Limited.
All the balls have similarities because they need to follow rules about their size and weight. The Kookaburra ball, for instance, has a unique seam. It tends to wear out after about 20 to 30 overs. So, it may stop swinging early, and spinners might find it hard to grip.
On the other hand, the Dukes ball has a seam that lasts longer. It's often the first choice for seam and swing bowlers. Lastly, the SG ball is mainly used in India. It loses its shine pretty fast. This makes it a favorite among spinners, while seamers may not gain much swing from it.
Breakdown of the Different Cricket Ball Types in Professional Play
Obviously, you can't have a cricket game without a ball. It's a crucial piece of equipment. The cricket ball has a complex design, and it's not completely round because of the seam running around its middle.
Even though cricket balls can be different colors and made by different manufacturers, each ball used in a match must meet specific requirements. There are exceptions for those who are practicing or learning the game at a junior level. But in a real match, all balls must follow the relevant rule.
Red Leather Cricket Balls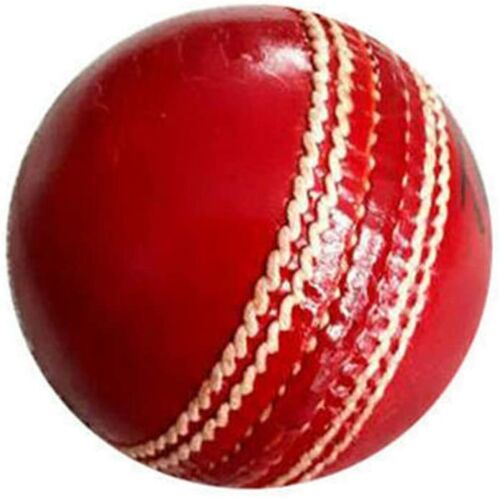 The red ball was the first kind, and for many years, it was the only ball used in all matches. Today, red balls are only used for daytime first-class and test cricket.
Making these balls begins with a cork center. Then, tight string is wrapped around it, and a red leather cover is added. Red balls usually last longer. Plus, their bright color makes them easier for umpires and players to see.
White Leather Cricket Balls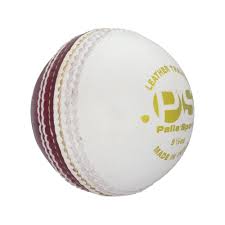 The white cricket ball is now in use for all limited overs matches around the world. Whether it's a one day 50 over match or a Twenty20 contest, the white ball is in official use. Originally, white balls were brought in for one day games which were played under floodlights as they were easier to see than the traditional red.
In time, things have changed and white leather balls are now used for all limited overs matches, irrespective of the time of day at which they are played.
The manufacturing process for white balls is exactly the same as the red versions but white cricket balls actually tend to behave differently. Early in a match, there can be a tendency for the white balls to swing more but this phenomenon quickly starts to disappear. White balls can also deteriorate more quickly and, after around 30-40 overs, they can become discoloured and difficult for players to see.
For these reasons, a rule change came into force relating to ODI cricket. The fielding side now has two new balls at the start of the 50-Over innings. Those balls are to be split between each end and are retained by the square leg umpire when not in use.
Pink Cricket Balls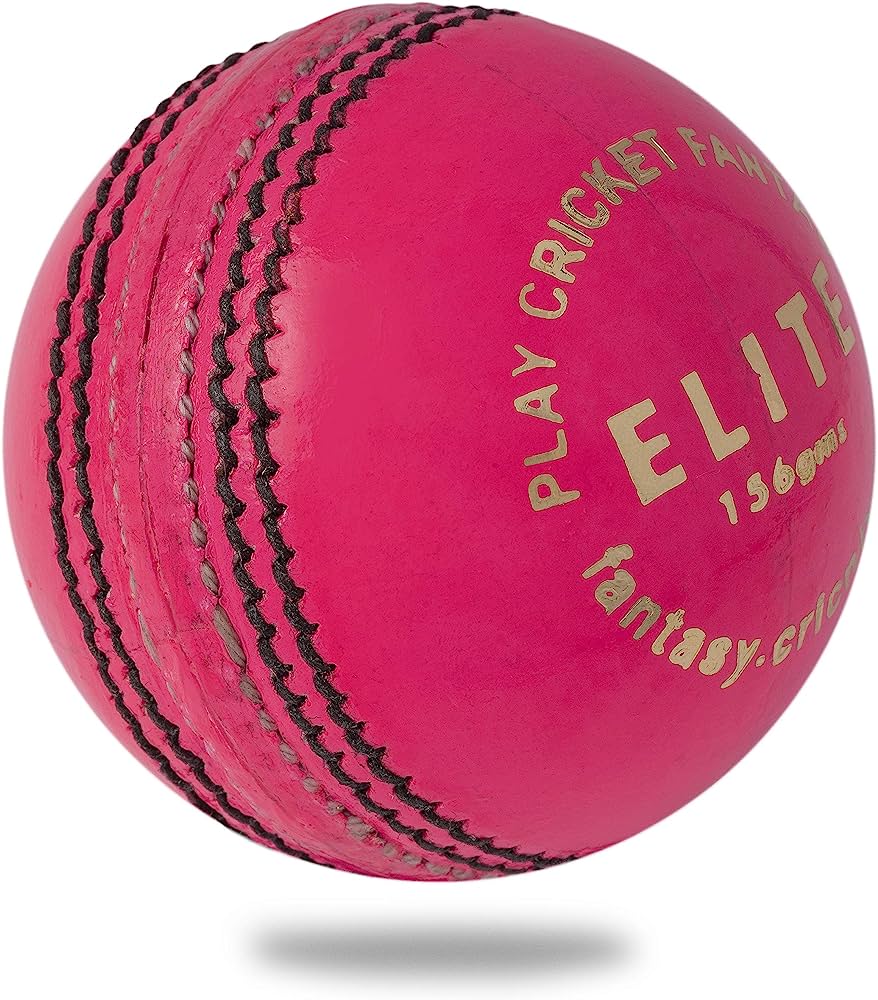 The pink ball is the latest addition to the list of official cricket balls. It's generally used for test matches and first-class games that span day and night.
Test cricket has experimented with day-night games at the first-class level since 2009. The first test match under these conditions took place in 2015. These games start in the daylight and continue into the night under floodlights.
Cricket's governing body had to choose a color for the ball for these games. They decided players would wear traditional white clothes during day-night test matches, which made using a white ball impractical. A red ball was also unsuitable as it was hard to see at night for fielders, batsmen, and spectators.
The pink ball was developed as a compromise. It's very bright and can be seen at all times of the day. Plus, it's a neutral color that won't clash with the players' and umpires' clothes.
A pink ball lasts longer than a white one. Its durability and visibility make it an excellent choice for day-night test matches.
Conclusion
So there we have it, a detailed guide about the different cricket ball types used in professional Cricket. Why not reading our article about the Googly Ball next?