Entering the cricket pitch with appropriate gear, including the proper cricket shoe spike, can distinguish a regular player from a true cricket virtuoso. Central to this crucial gear are the often overlooked yet vital cricket spike shoes, donned by professional cricketers across the globe. Equipped with a sharp metallic base, these shoes deliver exceptional traction, boosting performance, and providing players the competitive advantage needed in high-pressure games.
However, cricket spike shoes aren't a universal solution for every player. With the leaps in sports equipment technology, various manufacturers have crafted an array of shoe spikes. Each type offers its unique mix of comfort, durability, breathability, and performance improvement, ensuring there's a perfect fit for every player's needs.
Let's embark on a journey into the fascinating realm of cricket spikes. In this article, we'll uncover the unique characteristics of various cricket shoe spikes, highlighting the nuances that differentiate them. We'll also delve into the different spike arrangements, each thoughtfully designed to boost a cricketer's performance to its peak.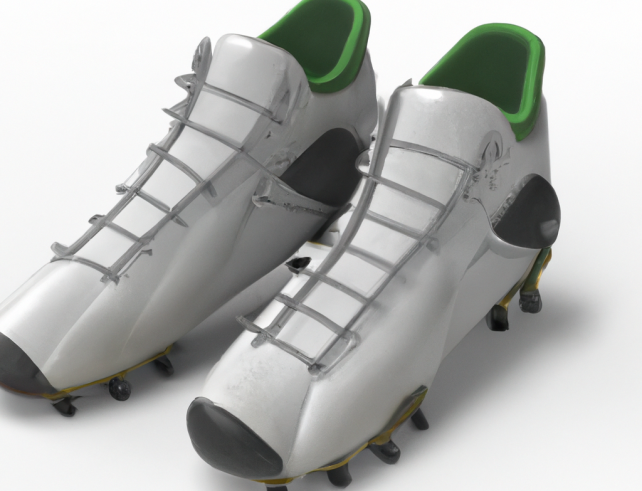 Comparing Cricket Shoe Spike Varieties: Is There a Difference?
Step into the fascinating world of cricket spikes, where one size definitely doesn't fit all. The distinct character of each spike is determined by its material, and even the count of spikes on a shoe can vary. Cricket shoes are like well-conducted orchestras, with various elements coming together harmoniously, and spikes playing a starring role.
Just as every cricket ground has its unique attributes, so do cricket spikes. These sharp warriors are carefully selected based on the shoes' composition and the type of spikes they can accommodate. The conditions of the battlefield — the cricket venue — also weigh in on the decision: the number and kind of spikes can change depending on whether the pitch is a green seamer or a dry turner.
Picture this: you're in the throes of an intense cricket match. This is where the difference in cricket spikes truly shines. Bowling spikes versus batting spikes — it's a story of contrast. Bowling boots boast a flatter outsole, necessitating a higher spike count for enhanced grip during that crucial run-up and delivery.
On the other hand, consider the batsman, darting between the wickets and executing power-packed shots. Here, half-spiked cricket shoes rule the roost. They provide just the right amount of traction for both smooth running and stroke-making.
Cricket Shoe Spikes: A One-Size-Fits-All Solution?
When considering spike sockets, it is noteworthy that a substantial majority showcase a universal screw thread. Despite this, the universality of cricket spikes isn't a blanket rule, with variations often seen from one brand to another. Interestingly, certain brands of cricket spikes gain universal acceptance, becoming the preferred choice for numerous players around the world. In conclusion, while there's an abundant selection of cricket spikes in the market, only a select few achieve universal status and have global availability.
Materials Used in Cricket Shoe Spike
The composition of cricket shoe spikes can differ based on the specific requirements of various pitches. Factors such as weather conditions and the nature of the pitch significantly influence the choice of spikes for a given venue, all aimed at achieving optimal performance.
Metal Spikes
Metal spikes are typically more durable and effective on turf and damp surfaces, offering enhanced grip that allows the player to perform unhindered. The depth these spikes achieve on a wet outfield ensures a secure and comfortable grip during gameplay.
Rubber Spikes
Rubber spikes, on the other hand, provide minimal traction, making them a safer choice. They cause less damage to the surface when running around and playing. Their weight is significantly lighter than metal spikes, contributing to comfort and blending seamlessly with the shoes to the point that you may barely notice them.
Plastic Spikes
Lastly, plastic spikes offer the least grip during gameplay, but their standout feature is that they don't harm the pitch. This characteristic makes them a popular choice for local matches in India, where preserving the wicket condition during the game is paramount.
Understanding Spike Traction and Stability in Cricket
It's important to note that not all spikes offer the same degree of traction and stability, with significant variations seen between different spike shapes. Let's explore the diverse types of spikes and the unique features they each possess.
Low-end Spikes
Spikes on the lower end of the spectrum feature a wider base, making them an excellent choice for beginners. They offer a balanced level of traction and are versatile enough to be worn on most surfaces.
High-end Spikes
On the other hand, high-end spikes possess a narrower width and sharper tips, making them particularly suitable for hard surfaces. These surfaces demand optimum traction as the batsman juggles between running and batting. Therefore, these high-end spikes are considered the best fit for hard surfaces.
In Conclusion
In conclusion, it's essential to thoroughly research the spikes and understand their impact on your cricket performance. By considering all the crucial details, you can confidently choose the most suitable set of cricket spikes for your needs. We hope this article has equipped you with all the necessary information about cricket spikes, empowering you to make an informed choice tailored to your usage. Once you've done this, you may wish to research the different weights of cricket bats to find your ideal size.