Cricket video games for the PS4 and Xbox are gaining popularity. Many players who enjoy online gaming, career modes, and unique game features are being drawn in. Despite not having as large a fanbase as FIFA yet, cricket is starting to garner attention. And guess what? You can enjoy these games right on your beloved PlayStation or Xbox.
Here is our breakdown of the best cricket games for PS4 that are currently available to buy.
Don Bradman's Cricket 2017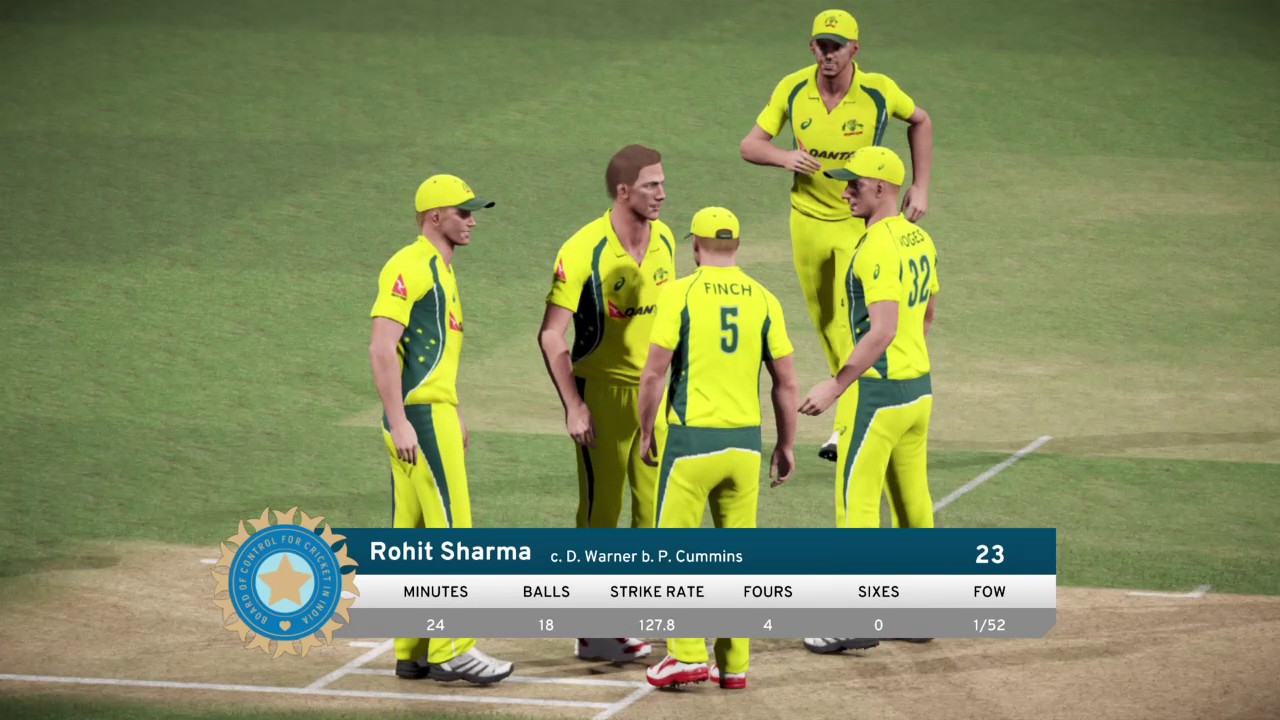 Don Bradman's Cricket 17, a thrilling and enjoyable cricket game, is one of the top choices for PS4 gamers and others. The game is named after the legendary Australian batsman, Don Bradman, renowned as one of cricket's greatest ever. Big Ant Studios developed this exciting tribute, releasing it officially in 2016 for Xbox and PS4. It became playable on Microsoft Windows later.
Although it's not officially licensed and the graphics might not be ultra-realistic, the game still provides plenty of enjoyable features for players. Additionally, the game offers a career mode, where players can begin their journey at the local level and work their way up to international team selection. The game also boasts a variety of famous cricket shots, including helicopter shots and charged sixes, enhancing the player's gaming experience.
Ashes Cricket
Ashes Cricket, a game birthed from one of the most intense rivalries in cricket history, is considered the top cricket game launched for players in November 2017. Developed by Big Ant Studios, it was their first cricket game to receive an official license. It made a substantial impact online, attracting many gamers' attention.
Being the official Ashes game for the 2017-18 season, it's available on Xbox, PS4, and Windows platforms. Many even regard it as the finest cricket game on PS4. Gamers have the option to play with teams like Australia and England. This game offers a unique 'cricket academy' feature and multiplayer and single-player modes, further enhancing the gaming experience.
Cricket 19
Big Ant Studios, working with Maximum Games, created another PS4 cricket game named 'Cricket 19', released in 2019. The game received much acclaim upon its debut. As the official video game of the 2019 Ashes series, it can be enjoyed in various formats.
However, the game has faced licensing challenges, resulting in some teams, like 'India', being unlicensed. Consequently, the game cannot use the names or faces of players from these unlicensed teams. Yet, despite these issues, the game has garnered considerable praise and ranks among the top cricket games.
Big Bash Boom
Big Bash Boom is a fun game that offers players a taste of Australia's domestic T20 league, the Big Bash. Created by Big Ant Studios, this game was launched in 2018. With full licensing, it includes all the squads from the 2018/19 Big Bash season. The game offers several features and modes such as casual, tournament, and online for players to enjoy.
Overall, it typically takes around three hours to play a full game. In this time, each team gets a chance to bat and field, with a short break included.
Cricket 22
Cricket 22, the latest offering from Big Ant Studios and publisher Nacon, serves as the official video game for the 2021–22 Ashes series. It's also the exciting sequel to the 2019 game, Cricket 19.
The game is brimming with thrilling scenarios from popular cricket events, such as the Ashes, the Big Bash, The Hundred, and many other much-loved competitions. It's a single and multiplayer game that caters to cricket fans worldwide. With improved bowling and fielding controls and a new "Direct-Hit" system, Cricket 22 amps up the gaming fun.
A fresh commentary team featuring Michael Atherton, David Gower, Isa Guha, Mel Jones, Alison Mitchell, and Ian Healy adds to the game's immersive feel. Many consider Cricket 22 as one of the best cricket games Big Ant has ever introduced.
By adding Cricket 22 to their impressive roster of cricket games, Big Ant Studios has significantly contributed to the evolution of cricket video games. They've successfully placed them on the esports map. The latest instalment, Cricket 22, stands out for its riveting competitions and the large following of gamers it has attracted. Thanks to its stunning graphics and exciting features, Big Ant Studios has transformed cricket into a fun and accessible digital experience.
Conclusion
We hope this article has helped you understand the top cricket games for PS4 and guided you to pick the ones that suit your preferences. During the COVID-19 lockdown, these indoor cricket games provided a big advantage for gamers and were some of the most popular games. They offer a fresh and enjoyable way to engage with your favourite sport.