The Googly Ball
A Googly is a leg spinner's pitch that turns from off to leg side. The bowler's skill is in hiding its release.
Normally, a leg spinner's ball goes from leg to off for a right-hander. With a Googly, a subtle action makes it tough for the batter to detect.
The Origins of the Googly Ball: Who Created It and When?
Bernard Bosanquet is the man recognized for inventing the googly. Commonly known by his initials, B.J.T. Bosanquet, he was a leg spin bowler who represented England in seven test matches from 1903 to 1905.
Interestingly, Bosanquet honed the delivery through a table-top game called Twisti-Twosti. In this game, the goal was to bounce a tennis ball in a manner that made it uncatchable by the opponent. Bosanquet mastered a unique spin, later known as the 'googly,' and adeptly adapted this technique for the cricket pitch.
Why is it called a Googly Ball?
The origin of the term 'Googly' is shrouded in mystery with various stories. For a while, it was called 'Bosie' in honor of its inventor, Bernard Bosanquet. There's a belief that 'googly' could be derived from a Maori word, possibly originating from cricket tours to New Zealand in the early 1900s.
However, a more plausible explanation comes from Australia. Tom Horan, a writer who used the pseudonym 'Felix' for The Australasian, proposed that 'Googly' combines 'Goo,' resembling a baby's babble, with 'guile,' hinting at the deceptive nature of the ball.
While this theory might not be entirely convincing, it currently stands as the most accepted explanation in the cricket community.
A Step-by-Step Guide to Bowling a Googly Ball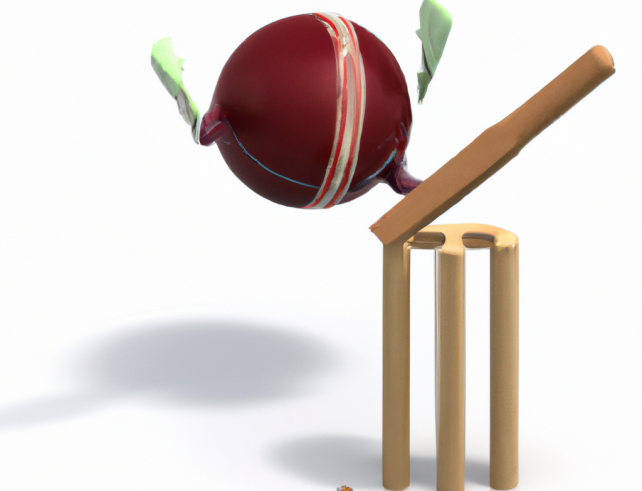 Step One: Start by gripping the ball as you would for a standard leg break. Position the joints of your index and middle fingers across the seam. The ball should rest between your bent ring finger and thumb.
Step Two: Imagine a clock face and make sure your palm faces towards the number two. As you deliver the ball, rotate your arm and wrist slightly more than you would for a regular leg break. This will make it seem like you're showing the batter the back of your hand as the ball is released. At this moment, the seam of the ball should be pointing towards the number two on the imagined clock face.
The ball is now primed to spin in the opposite direction compared to a conventional leg break.