The follow-on rule is cricket is a key aspect in test match cricket. In this article, I'll be elaborating on every detail related to the follow-on in cricket.
The Follow-On Rule Explained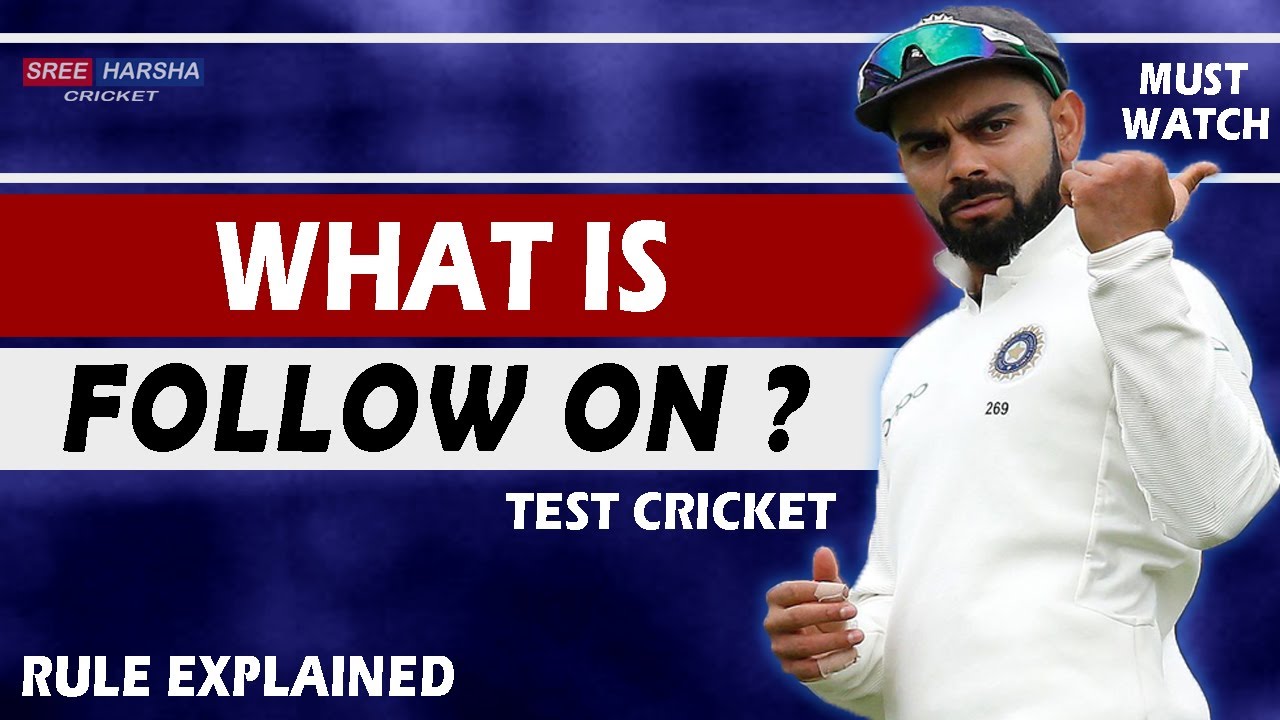 The follow-on rule only applies in a type of cricket match where each team plays two innings. This means it's relevant to test and first-class cricket. In simple terms, if the second team to bat can't score enough runs to come close to the first team's score, the first team can ask them to 'follow-on'. This means the second team has to start their second innings immediately.
The Minimum Lead Threshold to Enforce Follow-On: What Is It?
In the world of test cricket, a team needs a lead of at least 200 runs in the first innings to make the follow-on happen. For instance, let's say Australia scores 436 in their first innings and Sri Lanka only manages to score 200. In this situation, Australia can choose to enforce the follow-on, making Sri Lanka bat once more.
For first-class matches that only last four days or less, this rule changes a bit. The lead required to enforce the follow-on drops to 150 runs.
How is the Follow-On Enforced?

The follow-on isn't mandatory. Teams have the choice whether to enforce it or not. Usually, the team's captain makes this decision, but it's likely they'll discuss it with their teammates and the coach first.
After they've made up their minds, the captain lets the other team's captain and the game's umpires know. Once the follow-on is enforced, there's no going back – the decision is final.
Follow-On: The Reasons for and Against Enforcing It
Advantages
Choosing to enforce a follow-on can be a smart move when a game seems likely to end in a draw. If time is running out and a team may not have another chance to bat after getting the other team out, then enforcing the follow-on is a good strategy.
Another advantage of a follow-on is that it can add pressure to the batting team. If a team has been out quickly – for instance, within a day's play – their batters won't have much time to mentally reset while on the field. If they're asked to start their second innings right away, it puts immediate pressure on them.
The expected weather can also play a part in the decision. Weather forecasts aren't always spot-on, but if there's a prediction for rain later in the match, it might be a good idea to enforce a follow-on. This way, the game has a chance of wrapping up quicker.
Disadvantages

In recent times, we've seen many teams opt not to enforce the follow-on. In a game with high scores, this might be because the bowlers are worn out. If they're asked to bowl again right away, they might not perform as well.
Teams often prefer to avoid batting on the last day of a game. That's when the pitch is likely to spin more or produce irregular bounce. If a captain enforces the follow-on and they end up batting last on a deteriorating pitch, it can put them at a big disadvantage.
Overall, the game's current situation often influences whether a captain will enforce the follow-on. If time is short, enforcing the follow-on can help push for a result. But if there's plenty of time left, the weather looks promising, and the captain wants to steer clear of batting last, then choosing not to enforce the follow-on might make more sense.
Conclusion
Hopefully, I have explained clearly in this article the definition and uses surrounding the follow-on rule in cricket. Two great examples of the follow-on being used in test match cricket would be both the Ashes Series of 1981 between Australia & England, in addition to this a good example would be the clash between South Africa & Australia dating back all the way to 1950.