Here is a quick run-down of the top 10 rated cricket films and TV shows available to see in 2023, as rated for in IMDB.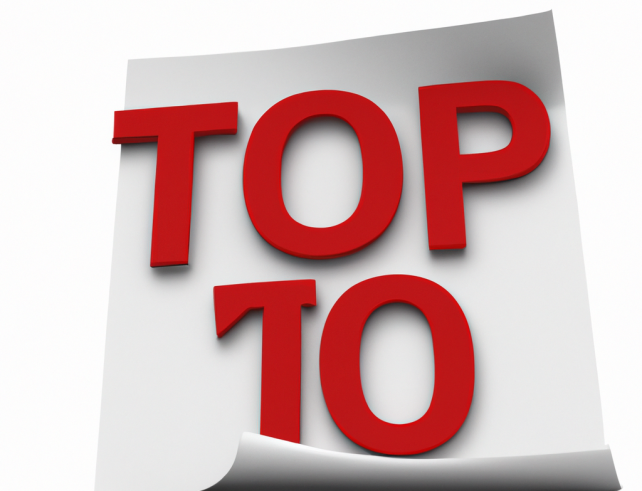 Playing Away (1987)
Playing Away is a hilarious comedy that revolves around the convergence of two contrasting worlds. In this delightful story, a peaceful English village club extends an invitation to a spirited team of West Indian descent to participate in their charity week.
On one hand, we have the genteel villagers, known for their tranquil way of life. On the other hand, the visiting team hails from the vibrant neighborhood of Brixton and brings with them a fiercely competitive spirit. As these two cultures collide, Playing Away serves as a compelling portrayal of the era, with humor taking center stage as its defining element.
Lagaan: Once Upon a Time in India (2001)
Get ready for a captivating collision of music and cricket as we delve into a mesmerizing tale. Released in 2001, "Lagaan: Once Upon a Time in India" takes us back to the colonial era at the close of the 19th century. Our story unfolds in a humble village grappling with the burden of exorbitant taxes amidst a relentless drought.
The British Army assumes the role of formidable antagonists as one of their officers audaciously challenges the village to a cricket match. The stakes couldn't be higher, as the outcome of this unlikely sporting event determines the fate of their tax payments. Witness the locals embark on an unfamiliar journey, mastering a sport entirely foreign to them during that time.
This epic production not only showcases the triumph over adversity but also provides a visual spectacle worthy of your top-notch viewing list. Prepare yourself for a truly unforgettable experience.
Bodyline (1984)
Back in 1985, I have distinct memories of eagerly watching this series right before the Ashes series in England. As a young cricket enthusiast, the intense showdowns between England and Australia were the pinnacle of the cricket calendar. The fact that Bodyline was still a topic of conversation served as a testament to the deep-seated rivalry between these two nations.
The series boasts a talented cast of renowned Australian actors, including Gary Sweet and Hugo Weaving. While the cricket scenes may not entirely capture the fierce professionalism of the real battle, they offer an engaging glimpse into one of the most significant series in the annals of cricket history. Prepare to be entertained as you delve into this captivating portrayal.
Hansie (2008)
The tale of Hansie Cronje, the South African cricketer, is one that evokes controversy and, in the end, tragedy. While we are familiar with his involvement in match-fixing, this 2008 film serves as a poignant reminder that there is a deeper narrative to his life and his profound connection with the sport.
Directed by Frans Cronje, Hansie's own brother, this movie provides a unique perspective and an intimate portrayal of the story. It fearlessly confronts the repercussions of the player's actions and the profound sense of betrayal felt by many. Amidst the sadness that permeates this narrative, "Hansie" also delves into the human consequences that unfolded.
Prepare to embark on an emotional journey as this film delves into the complex life of Hansie Cronje, shedding light on the multifaceted layers of his relationship with cricket and the enduring impact of his choices.
The Final Test (1953)
Prepare for a delightful and heartwarming drama as Jack Warner takes on the role of Sam Palmer, a seasoned cricketer gearing up for his final test match representing England. Sam's utmost desire is to have his son by his side during this momentous occasion. However, fate has other plans in store.
Enter Reggie Palmer, Sam's aspiring playwright son, who has set his sights on meeting his idol rather than journeying to The Oval to witness his father's game. Alongside a stellar ensemble cast from that era, the film features special appearances by legendary cricketers Cyril Washbrook, Len Hutton, and Denis Compton.
"The Final Test" is a charming cinematic experience that perfectly captures the essence of its time. With its nostalgic allure, this film is a must-watch, providing a delightful trip down memory lane.
Wondrous Oblivion (2003)
In the captivating 2003 film, Sam Smith and Delroy Lindo star as different worlds collide in vibrant 1960s South London. Jamaican and European Jewish immigrants coexist, creating a rich tapestry of diverse cultures.
Amidst this melting pot, two young boys bond over their shared love for cricket. Their intertwined lives shed light on the challenges of the era, offering insights into cultural diversity and delightful cricketing references.
Prepare to be captivated by this compelling film that explores social dynamics, sportsmanship, and the spirit of the times. With its engrossing storyline and skillful portrayal of cricket, this film promises to deeply engage audiences.
Victory (2009)
Watch this 2009 Bollywood movie with famous people like Brett Lee and Allan Border. It also stars Indian actors, with Harman Baweja in the main part.
Harman plays Vijay, a young guy who wants to be a famous cricket player for India. The movie, called "Victory", shows how he becomes a star. But he finds out being famous is not as great as he thought.
To be fair, "Victory" is not the best movie here, and not many people watched it in India. But I think you should see it to watch the cricket players try acting.
Enjoy this cool mix of cricket and movie fun, and see Vijay try to make his dreams come true. "Victory" is not the greatest movie, but it's neat to see cricket players in a different world.
Inside Edge (2017)
Inside Edge is an Indian TV show from 2017, not to be confused with another English series with the same name. It revolves around a made-up cricket team called the Mumbai Mavericks, part of the Powerplay League.
The series dives deep into the highs and lows experienced in high-level cricket. The story mainly focuses on the team owners and their involvement in spot fixing, showing all aspects of the sport.
The show has won numerous awards, proving it's truly deserving of all its recognition.
Iqbal (2005)
Iqbal is about a young boy who overcomes numerous challenges to chase his dreams. The main character is a deaf and mute child who aspires to play cricket for his country.
His worried father, who wants him to focus on their family farm, adds another hurdle in his path. Imagine the movie "Karate Kid," but with cricket as the main theme, and you get the basic idea of this captivating film.
I Know How Many Runs You Scored Last Summer (2008)
This is a unique blend of genres that surprisingly creates an engaging watch. It combines the murder-mystery theme from "I Know What You Did Last Summer" with elements of cricket, adding an unusual twist to the story.
The main character is a serial killer who uses sharpened cricket stumps and a razor-sharp glove as weapons. It's a peculiar story that truly needs to be seen to understand its oddity.